REDCAT® 1 STANDARD WHEEL NUT INDICATORS
The REDCAT 1 Loose Wheel Indicators provide real time, between service constant visual indication of LOOSENING wheels and OVERHEATING brakes.
For cost-efficient, effective and proactive fleet maintenance and increased safety, your wheel safety product must, at the very least, provide an indication of these issues between scheduled maintenance checks. This allows for timely scheduled intervention, minimising expensive part replacement and unscheduled downtime.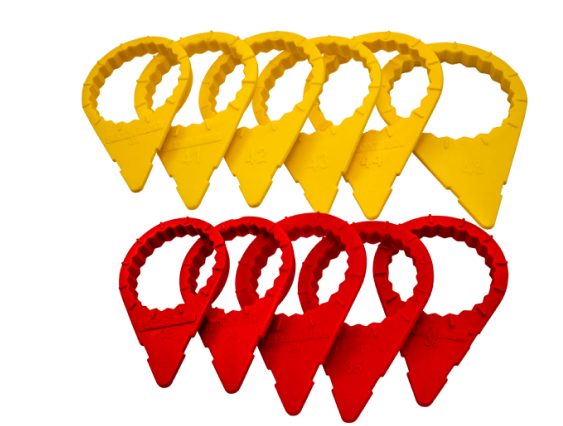 FACT: HUMAN ERROR – STUD FATIGUE STRETCH – HUB /WHEEL SETTLING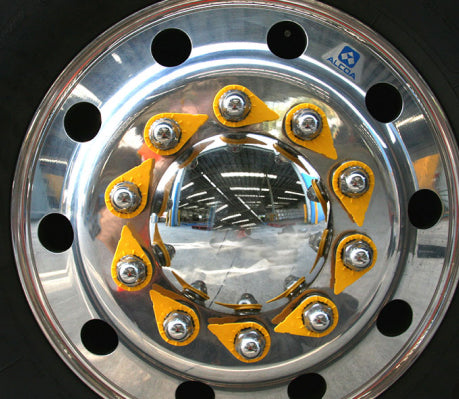 These issues are the fundamental reasons for loosening wheels. If not detected early, due to high cyclical loads, these common problems will quickly result in expensive wheel end repairs, excessive vehicle down time, or at worst disastrous wheel detachment.
Please Note: The REDCAT Visual Loose Wheel Nut Indicator can be cleaned using any of available detergent solutions, or kerosene, and are unaffected by road salts or petrochemicals. The REDCAT Visual Loose Wheel Nut Indicator default colour is safety yellow.
HIGH TEMP INDICATORS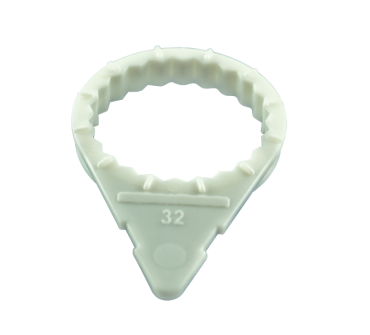 FOR EXTREME SITUATIONS Available in 21, 22, 31, 32, 33 and 41mm Contact us for additional sizes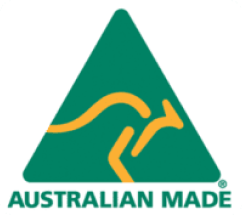 SAFE 
INSTALLATION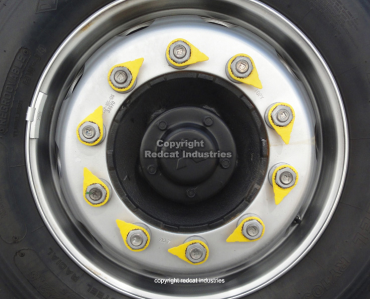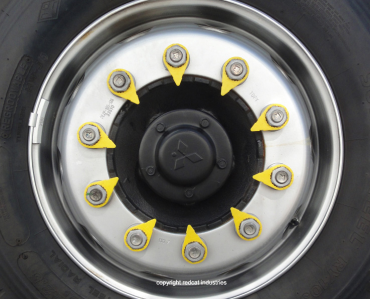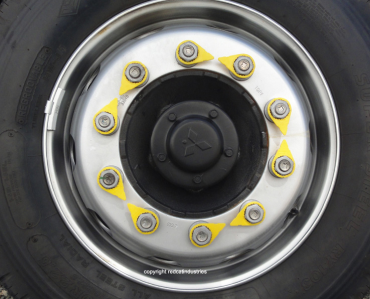 SAFE 
INSTALLATION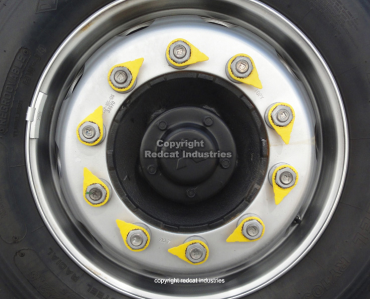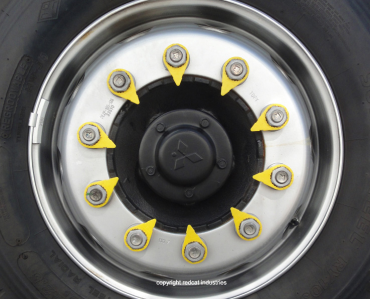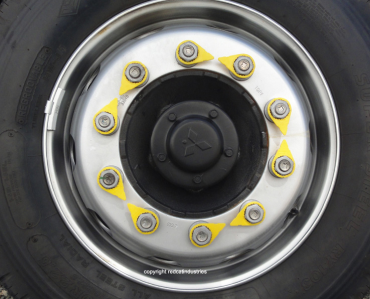 UNSAFE INSTALLATION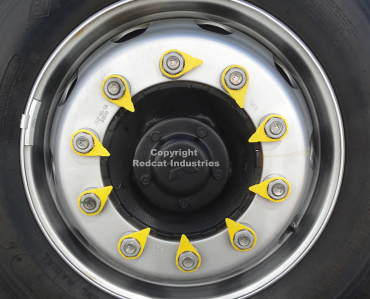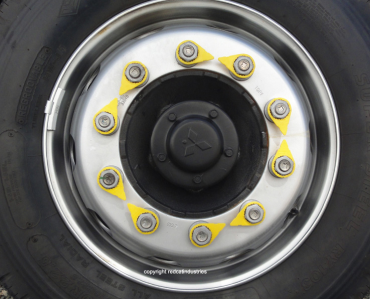 UNSAFE INSTALLATION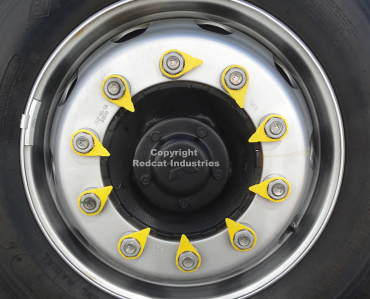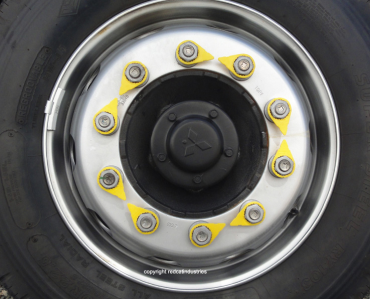 Redcat can provide specific colour coding to enhance corporate fleet branding (minimum orders apply, talk to us)Redcat can provide cut down facilities for custom length safewheel extended indicators. (minimum orders apply, talk to us)
REDCAT INDICATOR APPLICATIONS
Bus Fleets – Government and Private
Airport Ground Equipment
Railroads
Mining Industry – Open & Underground
Road Transport Industry
Dockyards
Local Councils and Government Fleets
Agricultural Sector
Military Vehicles